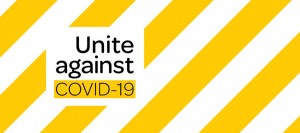 As the country moves into the COVID-19 Protection Framework (traffic light system) and we learn more from the government about how organisations will be able to operate, it is appropriate for us to advise intending travellers with the approach we will be taking when it comes to our Heritage Rail Operations and Covid19 vaccinations. Steam Incorporated is committed to keeping everyone safe from COVID-19 and to be able to operate as close to normal as possible.
Effecitive from 3rd December 2021 we will be requiring all people (aged 12 years and over) boarding our heritage rail excursions to present their Vaccine Pass at the time of boarding. This includes all staff (paid & volunteer) and our passengers. Depot visitors will also be asked to present their Vaccine Pass on arrival and sign in.
What does this mean for passengers?
We can run excursions as opposed to having to cancel trips.
You will be asked to present your Vaccine Pass for verification at the time of boarding.
We can operate with minimal conditions of compliance.
There will be situations where mask wearing is mandated to ensure we comply with government protocols.
Sorry but NO Vaccine Pass means NO boarding.
If someone does not have a Vaccine Pass we politely request that they support our decision by staying away from the train until circumstances change.
Please contact us on 0800 783264 if you already have tickets and now cannot support our decision.
We thank you for continuing to support the operations of Steam Incorporated at this time.
Peter Norman David Rowland
President Excursion Organiser