The Big Tararua Day Out
Journey with Steam Inc on this return trip to the Woodville Mad Hatter's Day or the Tui Brewery!
Sunday 5th November 2023
Paekakariki - Woodville - Mangatainoka & Return
Bring the family up into the heart of the Manawatu, and choose between a fun filled day at Woodville's famed Mad Hatter's Market Day or an exclusive train trip down to the Tui Brewery!
Woodville Mad Hatter's Day
Since 2017, the local Woodville community have hosted this special event in the heart of the township celebrating all thing's 'mad'! Bring the kids along for a children's tea party and old time games - with a particular focus on steampunk. Featuring live music, over 70 market stalls and most importantly - the annual Crazy Hat Competition!
Arrive onboard Steam Incorporated's steam-hauled excursion train! Hauled by Ja 1271 and one of our Da class diesel electrics. Stopping at all stations between Paekakariki & Palmerston North. Upon arrival at Woodville, there is the option to walk up to the square, or travel by shuttle bus up.
On our afternoon return journey back down the island, ambassadors from wonderful Woodville will give out goodie bags to all travelling passengers!
Spot prizes are to be given out throughout the day for best costumes and hats, and an array of vouchers will also be distributed!
Train dep. Paekakariki at 7:15am, arriving into Woodville at 10:50am
Train dep. Woodville at 2:15pm, arriving back into Paekakariki at 5:40pm
A Tui Brewery Experience
Never heard of this icon of NZ culture - yeah right! The Tui Brewery has been around in one form or another since Henry Wagstaff discovered how good the water tasted in the Mangatainoka River in 1889 and decided to build a brewery.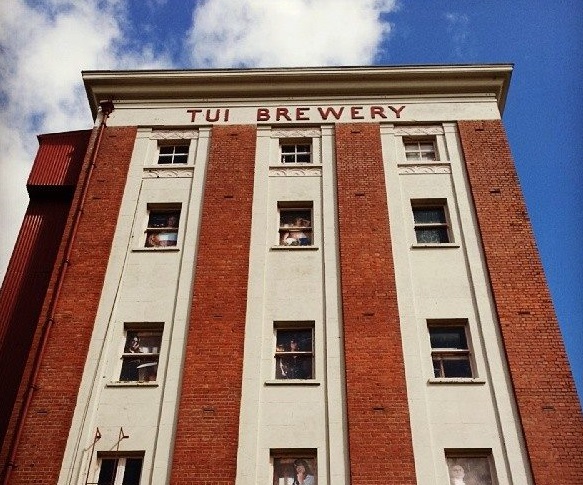 Fast forward to today, and Tui Brewery is now a state of the art brew house that is sits pretty in front of a fancy garden bar where punters can enjoy a refreshing beverage under the iconic Tui Tower. Sit down in 'The Flagon Room' and enjoy a classic kiwi BBQ feed - consisting of glazed chicken wings, marinated steaks, gourmet potatoes coleslaw and dinner rolls!
Stay on the heritage train all the way down to Mangatainoka, disembark before partaking in a 15min walk to the famed brew spot.
$45pp if you wish to indulge in this classic Kiwi experience!
Train dep. Paekakariki at 7:15am, arrives Mangatainoka at 11:10am
Train dep. Mangatainoka at 1:30pm, arriving back into Paekakariki at 5:40pm
Adult Train Fare - $129
Child Train Fare - $69
Reduced fares apply ex. Palmerston North
Additional fare applies for Tui Lunch option
Book online or call 0800 783 264 to book directly with the team!
All seating is reserved and allocated on these special experiences. Prior booking is essential.
Steam Incorporated is an Incorporated Society, dedicated to the restoration to full working order of ex-New Zealand Government Railways locomotives and rolling stock to provide unique rail journeys on the railway lines of New Zealand.
---