A2011 (AB3534)
Information on ex Vice Regal Staff and Dining Car.
Running number:was AA2011, then A2011, AB2011(TMS 3534)
Designed by:New Zealand Railways
Built at:NZR Otahuhu railway Workshops
Date built:1939
Builders diagram: 25909
Date withdrawn:Disposed of by KiwiRail 2008
Current condition:stored incomplete.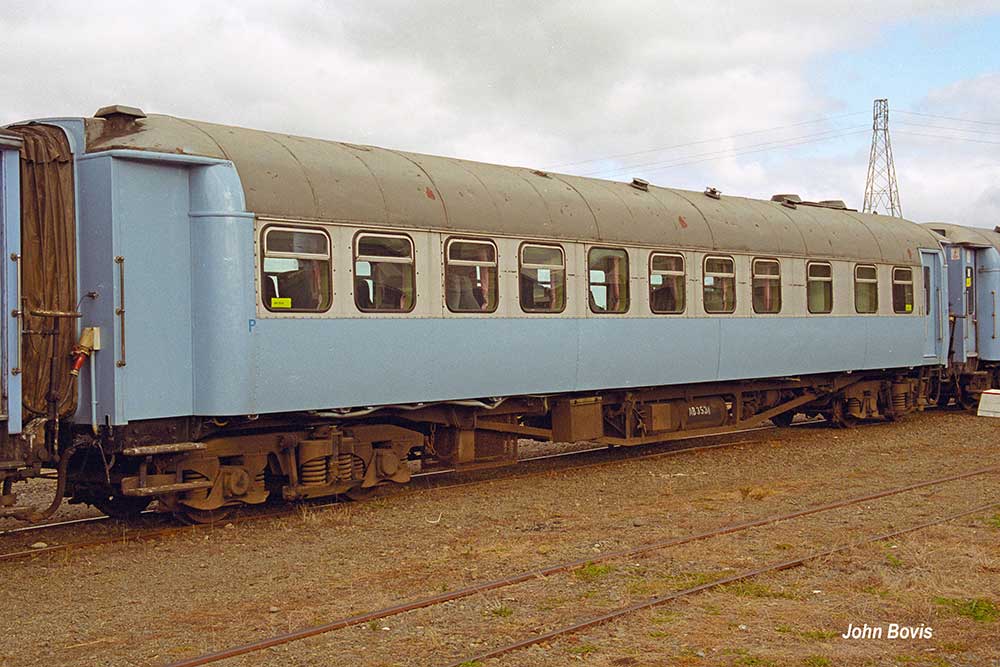 Image: 2011 as AB3534 on a Steam Inc excursion at Wanganui
Carriage details
Weight in working order:25 tonnes
Overall length: 17933mm
Bogies:Original 25330. Currently fitted for 28020.
History
AA2011 was built at the Otahuhu Workshops in 1939. It was a special service car being a Vice Regal staff and Dining car. It cost 7,124 pound to build. About $700,000 in todays currency. Test trials were completed on 17th August 1939.
When built AA2011 (later A2011) was fitted out with a kitchen, a dining saloon able to accommodate ten dinners, three twin berth crew sleeping compartments, a toilet & shower compartment plus a luggage compartment.
In service it usually operated partnered with Vice Regal car AA1824. AA1824 providing the vice regal lounge area plus two staterooms. AA2011 provided the dining facilities and crew accommodation. As 2011 usually operated with AA 1824 it was given an AA classification to highlight the clearance restrictions associated with 1824.
Later it was reclassified to A2011.
In service 2011 saw very little use. Apart from the Royal Tour of 1953/54, this car had only been used on three occasions between 1949 and 1953, namely September 1949, March 1950 and December 1953. Between April 1959 and March 1968 it had only been used once which was in August 1961. In July 1968 the Governor-General agreed to 2011 being withdrawn from special use and converted for departmental use. The plan was to convert it to a buffet car.
In July 1968 was repainted and used for by the Ford Motor Company for a special run from Gracefield to Wellington.
In 1970 converted to buffet car for the new "Southerner" train service from Christchurch to Invercargill that was introduced on 1st Dec 1970.
Seating 20 pax at a long counter.
Finished in a rich blue with a waistband in a lighter shade of arctic blue edged with thin golden yellow lining. White roof. The Southerner buffet cars were mounted on "new bogies of the latest design to ensure the smoothest ride possible".
About 1978 was renumbered AB3534.
When the original Southerner and Northerner trains were re-equipped this car became a "spare" buffet car and saw use on the Overlander, Northerner, and Bay Express trains. Head end power was fitted for use on these trains.
By 1990 AB3534 was wearing the new Intercity livery of dark blue with a red waistband edged with white stripes. Over the following few years this colour scheme was modified with the red band being replaced by yellow (1992), and then the yellow by green.
Eventually the configuration of the car was changed. The existing kitchen was retained, but the long counter was drastically shortened. Tables with fixed seating were fitted seating 24 customers. The window arrangements were changed as with the long counter only minimal windows had been fitted to the crew side.
AB3534 was used on Capital Connection until November 1989.
By 2006 the car was out of use and with a desperate need for the FM type bogies (28020) under it (for the new Wairarapa carriages) it was sent out to Hutt Shops in July 2006 where the bogies were removed and the body was stored. Unfortunately while stored at Hutt most of the interior was stripped out.
AB3534 arrived at Paekakariki by road from off track storage at Hutt workshops on 13th September 2008 and is currently stored unserviceable.
Novel Fishing Lodge
Reproduced from an article in an old New Zealand Railways Staff Bulletin.
"The two North Island Vice-Regal railway coaches (AA1824 & A2011) provided the Governor –General, Lord Cobham, with a novel and comfortable holiday home for two weeks in November 1957. Together with Lady Cobham, His Excellency spent much of his holiday in the Waimarino-Taupo district fishing the splendid trout streams for which the area is famed.
During this period the two coaches stood in a secluded part of the Waiouru Military Camp siding, serving as a base to which Lord and Lady returned each evening from their fishing excursions.
The Vice-Regal saloon (AA1824 now stored at Ferrymead) was used by Her Majesty the Queen during the 1953-54 Royal tour, contains a comfortable lounge, two staterooms, two smaller cabins and a shower room. The second coach (A2011) contains the dining saloon, kitchen, and staff quarters.
Polished to perfection, the Vice-Regal coaches left Wellington on Friday 15th November 1957, attached to the rear of the Auckland Express. On arrival at Wellington railway station by car from Government House, His Excellency was escorted to the train by the General Manager, Mr A.T. Gandell, and the Chief Station Master, Mr K.V.N. Durney."
During the time at the Waiouru military camp, steam heating of the coaches was provided by the Army Department's small Fowler steam locomotive.
Thanks to Juliet Scoble and John Bovis for some of this information.
---